HELLMAN v. McCARTHY
HELLMAN v. McCARTHY is based on the greatest literary feud in modern American history. On January 24, 1980, Mary McCarthy, famed novelist, critic and memoirist, appeared as a guest on THE DICK CAVETT SHOW and declared that "every word [Lillian Hellman] writes is a lie, including 'and' and 'the.'" Hellman went ballistic and sued McCarthy (and Dick Cavett, and Dick Cavett's production company, and PBS) for libel. The suit spanned more than four years and was the talk of the literary community.
________________________________________________
PBS/WNET/Thirteen - Theatre Close-up

https://vimeo.com/198059952
Password: - TCU13_wnet*
http://www.imdb.com/title/tt4366084/fullcredits?ref_=tt_cl_sm#cast
________________________________________________
ABINGDON THEATRE COMPANY – NEW YORK, NY
ARTS & LEISURE NEWS (Karen White): "Playwright Brian Richard Mori and Director Jan Buttram bring a cheerful exuberance to HELLMAN v. McCARTHY….the ride is a good one: filled with entertaining dialogue, humor and clowning that doesn't miss, and attention grabbing drama throughout a well-paced 90 minutes, with no intermission…. The split screen [effect between Lillian Hellman and Mary McCarthy] is cogently weaved."
ASSOCIATED PRESS (Jennifer Farrar): "…playwright Brian Richard Mori creates a lively theatrical imagining of how the two women, especially Hellman, might have behaved behind the scenes while the libel lawsuit ran its course until Hellman's death in June 1984….90 fast-flying minutes."
CURTAIN UP (Elyse Sommer): "... a brisk, entertaining 90 minutes."
THE EPOCH TIMES (Diana Barth): "…top-notch….the content of HELLMAN v. McCARTHY is sure to interest those who are intrigued by both the period in question as well as its spicy, aggressive participants."
EXEUNT MAGAZINE (Molly Grogan): "The production reads as both a historic document and a cautionary tale. It was pride that paved the fall of Hellman and McCarthy. It's a story that even the humorist in [Dick] Cavett doesn't find funny at all and a lesson he would rather we not forget."
HI DRAMA (Mark Savitt): "This is an historical play that is both clever and engaging. Happy Face."
HUFFINGTON POST (David Finkle): "The incident, which delighted literati everywhere, titillated Brian Richard Mori so much that he's concocted a brisk and pithy 90-minuter."
LIGHTING AND SOUND AMERICA (David Barbour): "It is a stimulating and amusing experience, thanks to fine performances and some stellar displays of bad behavior."
MAXAMOO: "…excellent….tinged with humor. HELLMAN v. McCARTHY holds added value to those who remember the feud but there are lessons to learn from this part-intellectual, part-legal drama even for those unfamiliar with the play's history."
NEW YORK CALLING (William Wolf): "The battle harking back to the clawing against one another by two literary lions is captured dramatically in HELLMAN v. McCARTHY's excellent theatre."
NEW YORK MAGAZINE's Approval Matrix: "highbrow/brilliant."
NY THEATRE NOW (Rochelle Denton): "The play by Brian Richard Mori's play is alternatively funny and bitchy…. I couldn't help but contrast what a good time [Dick Cavett] and we were having with the misery the play's two protagonists wreaked on each other and their beleaguered lawyers, and how ultimately they both died bitter, rancorous -- lonely and stubborn to the end."
NEW YORK TIMES (Charles Isherwood): "A literary catfight, with context by Cavett. Mr. Mori has researched his play diligently. He does a credible and creditable job of both bringing these figures to theatrical life, and sketching in the background to their conflict."
OFF-OFF ONLINE (Edward Karam): "Mori's script is up to the juicy story."
STAGE AND CINEMA (Paulanne Simmons): "…the pathos is mixed with a good deal of biting humor."
THEATRE IS EASY (Eleanor J. Bader): "Best Bet. A brilliantly-written, fast-paced, and somewhat fictionalized account of the literary feud between playwright/memoirist Lillian Hellman and critic/novelist Mary McCarthy…. compelling drama….Mori's crisp writing and the cast's pitch-perfect delivery makes for an exceptionally entertaining and provocative night of theatre."
THEATRE MANIA (David Gordon): "Perhaps the most meta experience onstage this season."
THEATRE PIZZAZZ (Sandi Durell): "The 90 minutes moves swiftly…. If you're interested in a backward glimpse into this historical (and sometimes hysterical) moment in time, set your sights on HELLMAN v. McCARTHY."
THEATRE SCENE (Joel Benjamin): "Brian Richard Mori's HELLMAN v. McCARTHY is a forthright representation of the calamitous conflict between playwright Lillian Hellman and novelist and critic Mary McCarthy who were locked in mortal legal combat from 1979 until Hellman's death in 1984."
THE WESTCHESTER GUARDIAN (John Simon): "Mori must be commended for making what is, after all of necessity fiction, blend in so smoothly with the not that copious fact…. a play juggling drama and comedy, with perspicacity and a marvelous sense of the absurd."
WOMEN AROUND TOWN (Alix Cohen): "…sizzles as much as it informs. This is smart writing requiring a smart audience. Expertly staged to illuminate character as well as depict literally side by side reactions, it also specifies political issues which may lose you if not well informed…. Brava!"
THEATRE 40 – BEVERLY HILLS, CA
THE BITTER LEMONS' TOP RATED LOS ANGELES PRODUCTIONS OF 2015 – REVIVAL OF A PLAY: 1) AWAKE & SING! (Odyssey Theatre); 2) THE HOMECOMING (Pacific Resident Theatre); 3) HELLMAN v. McCARTHY (Theatre 40) [it was the play's second production].
ARTS & ENTERTAINMENT (Ed Rampell): "Brian Richard Mori's vivid, fast moving account of the clash of the literary titans … is exceptionally well constructed and acted…. Playwright Mori does a superb job delineating these characters, and it's sheer brilliance to introduce Hellman while she's playing Scrabble…. Absolutely ideal for those interested in the characters and subjects depicted….. Mori and company have managed to cut the content to fit this year's passion."
ARTS IN LA (Neal Weaver): "Mori manages to incorporate a lot of biographical detail into his script… and he has persuasively reconstructed a one-one-one meeting between the two furious ladies."
BEVERLY HILLS COURIER (Norma Zager): "… sheer enjoyment…. There is something wonderful about watching a literary figure inspired play in a small theatre…. The ninety-nine seat venue added greatly to the feeling of intimacy that makes the play work so well on yet another level…."
BROADWAY WORLD LOS ANGELES (Don Grigware): "Brian Richard Mori has written a very well-structured and engrossing play…. Mori's meticulous portraits of all the characters especially the women are right on target and he builds the storyline with tremendous suspense throughout the 100 minute one-act…. Don't miss HELLMAN v. McCARTHY! It is a riveting piece that will keep you on the edge of your seats. It is simultaneously intelligent and thoroughly enjoyable theatre.
"EXAMINER (Michael Edwards): "… the trek to Theatre 40 or the Saban should not be missed, by any theatre and/or history aficionado in Los Angeles. *****
THE GEEK AUTHORITY (Lorenzo Marchessi): "… cleverly written play…. HELLMAN v. McCARTHY is a wonderfully charming, funny and provocative piece to see for all."
LA DRAMA CRITICS CIRCLE (Melinda Schupmann): "The construction of Mori's play… is worth the 90-minute production."
LIFE IN LA (Brianne Schaer): "… smart and humorous play…. Although the play is set in the early 1980s, its material is accessible to today's viewers who are sure to enjoy its humor [and] compelling storyline…. not to be missed…. Wonderfully entertaining…"
LOS ANGELES POST (Dan Berkowtiz): "the play… proves to be an absorbing cautionary tale about the dangers of taking oneself too seriously…. There's bile to spare in the dialogue, much of it acidly funny….. Mr. Mori has given each woman a few moments of surcease from the fight, and the actresses make the most of them…"
SANTA MONICA DAILY PRESS (Cynthia Citron): "… a wonderful play…"
SCENES AROUND TOWN (Harrison Held): "A fun nite at the Theatre 40 opening of HELLMAN v. McCARTHY…. The interesting & very entertaining play based on true facts includes what if fantasy scenes & is well written by Brian Richard Mori….. fast moving 90 minute play…"
STAGE RAW (Bill Raden): "… fascinating…. Mori's script cleverly uses the PBS edition of Cavett's show and its inciting, 1980 interview with McCarthy…. What may be most astonishing about HELLMAN v. McCARTHY, however, is that somehow its crazy, postmodernist blend of fact, speculative fiction, live reenactment and intimate celebrity evening ultimately turns out to be so satisfying."
THEATRE IN LA (Audrey Linden): "It is a real coup for Theatre 40 to present the West Coast Premiere of Mori's play…. Mori's play was fascinating on many levels. [He] captured the dowager, dragon that Hellman was beautifully…. This is an insightful, well-written and well-acted play not to be missed."
PYGMALIAN THEATRE COMPANY - SALT LAKE CITY, UT
SALT LAKE CITY TRIBUNE (Barbara M. Bannon): "… sassy and funny…. the talk is consistently clever, and Mori's portraits of the two women are entertaining and larger than life. He keeps the action moving by cutting cinematically back and forth between Hellman and McCarthy as they state their case and react to each other…. What emerges from the mix is a sad and funny portrait of two fascinating women who were too much alike to ever see eye-to-eye."
CITY WEEKLY (Danna Bowes): "… scathingly funny…. [The play] lays out its wares and allows the audience to examine [Hellman and McCarthy] as closely as they like. It works just as well as a light comedy where Hellman gets off mean zingers at everyone else's expense as it does a unique look at women of a colorful epoch."
UTAH ARTS MAGAZINE (Geoff Wichert): "The distillation necessary to fit two such extraordinary lifetimes into one evening – in fact 90 minutes – gives HELLMAN v. McCARTHY something of the quality of a popular novel made into a film…. These would be thankless roles, depicting yet another odd couple locked in self-destructive legal squabbles, were their parts not so juicy and, thanks to Mori's meticulous editing of their copiously-documented verbal skills, exquisitely funny."
UTAH THEATRE BLOGGERS (Megan Crivello): "HELLMAN v. McCARTHY is an adventurous take on a slice of the literary and celebrity past. It is fast paced and well done. Audiences will be drawn into a slightly lurid, slightly preposterous world that proved the adage 'Well-behaved women rarely make history'."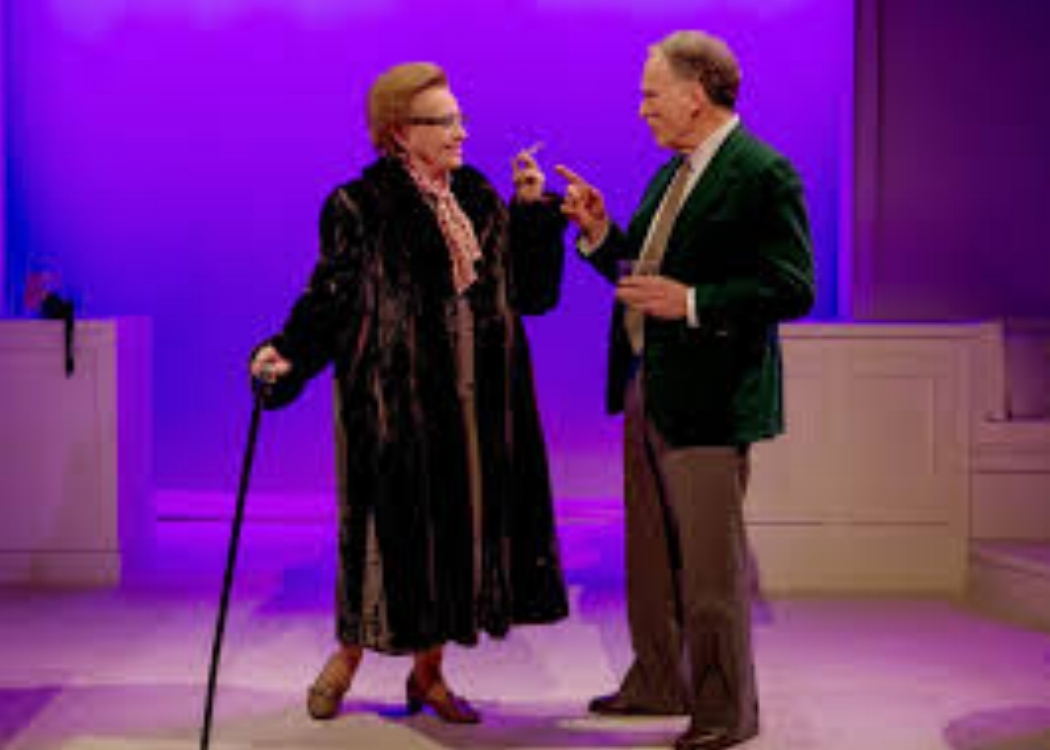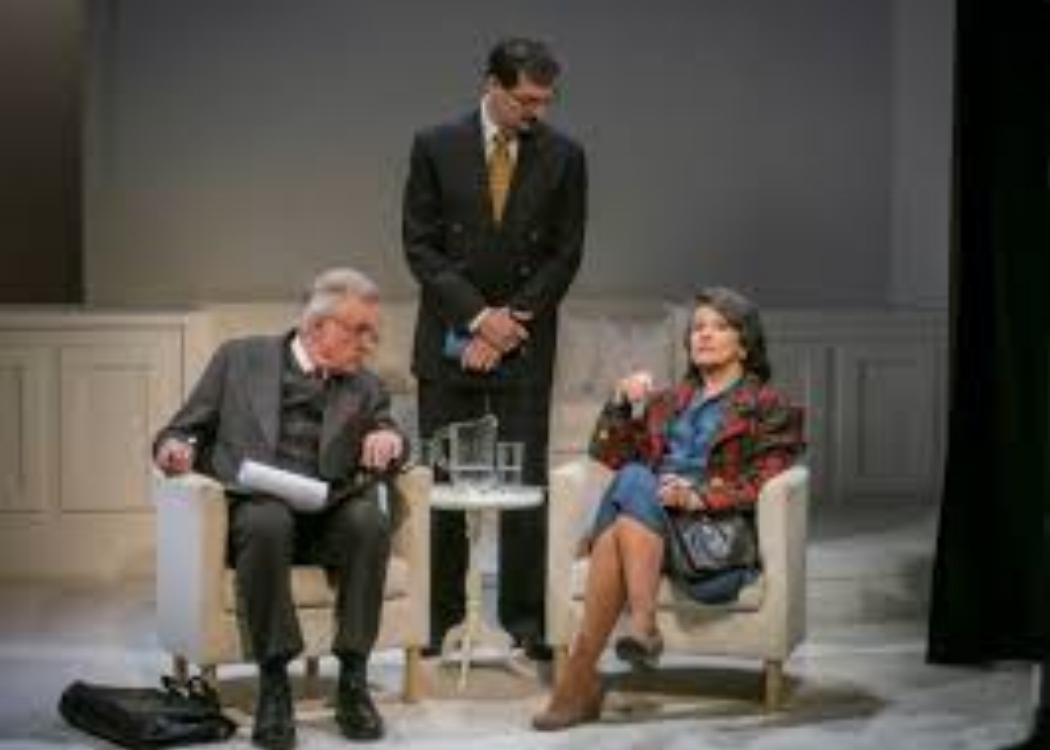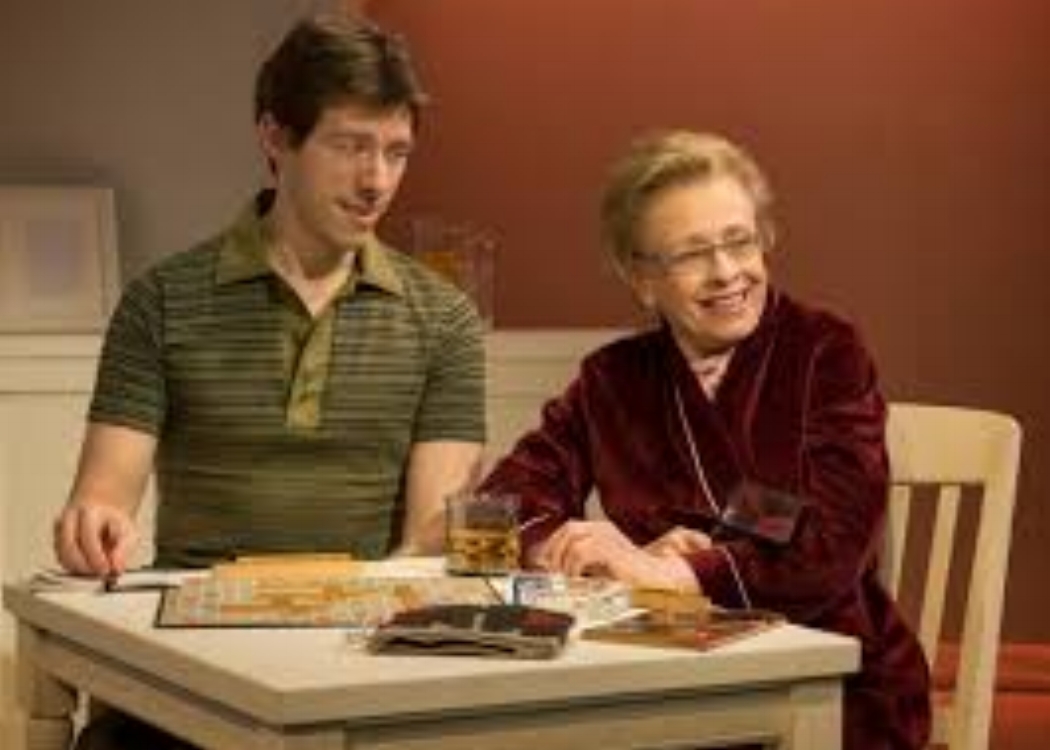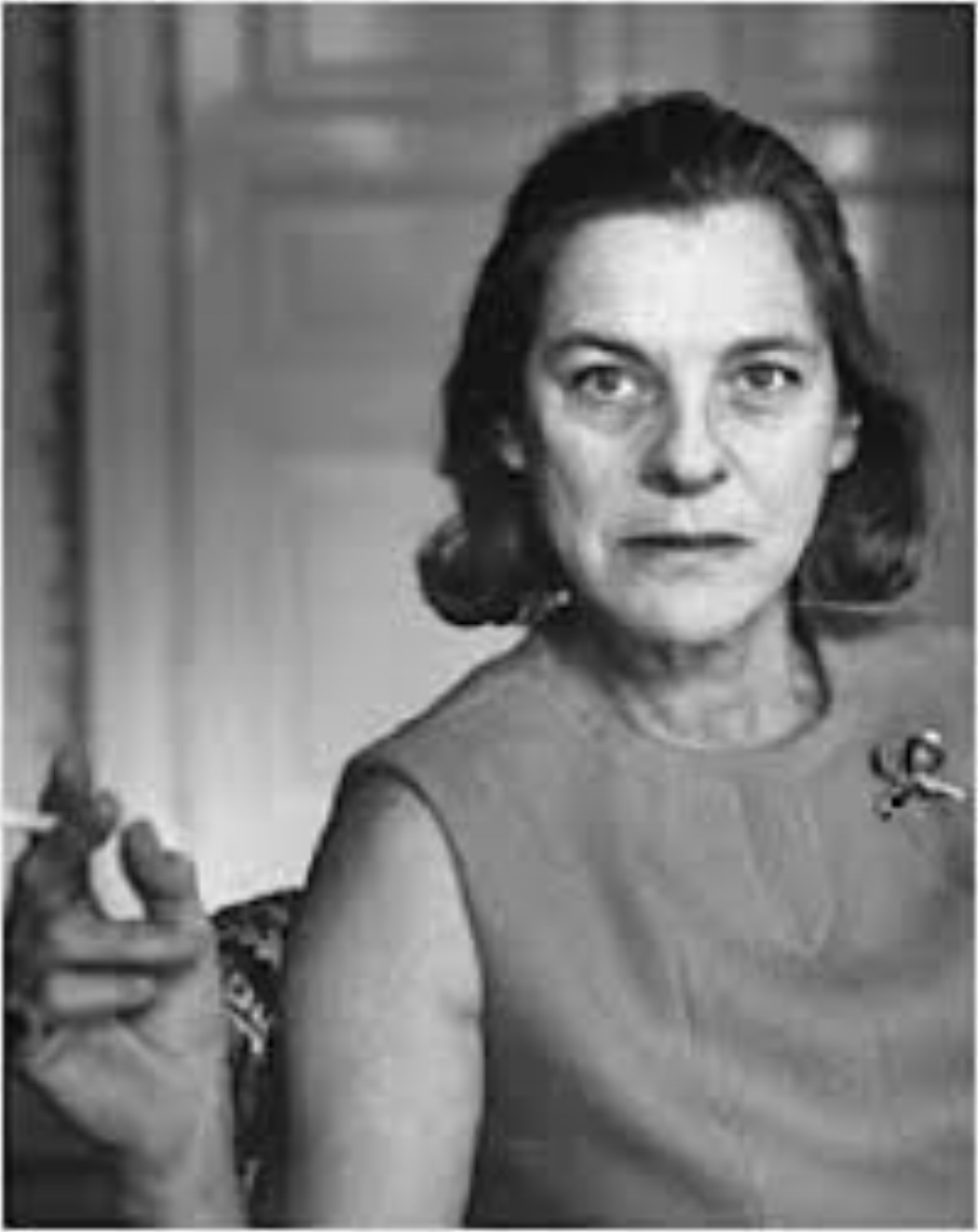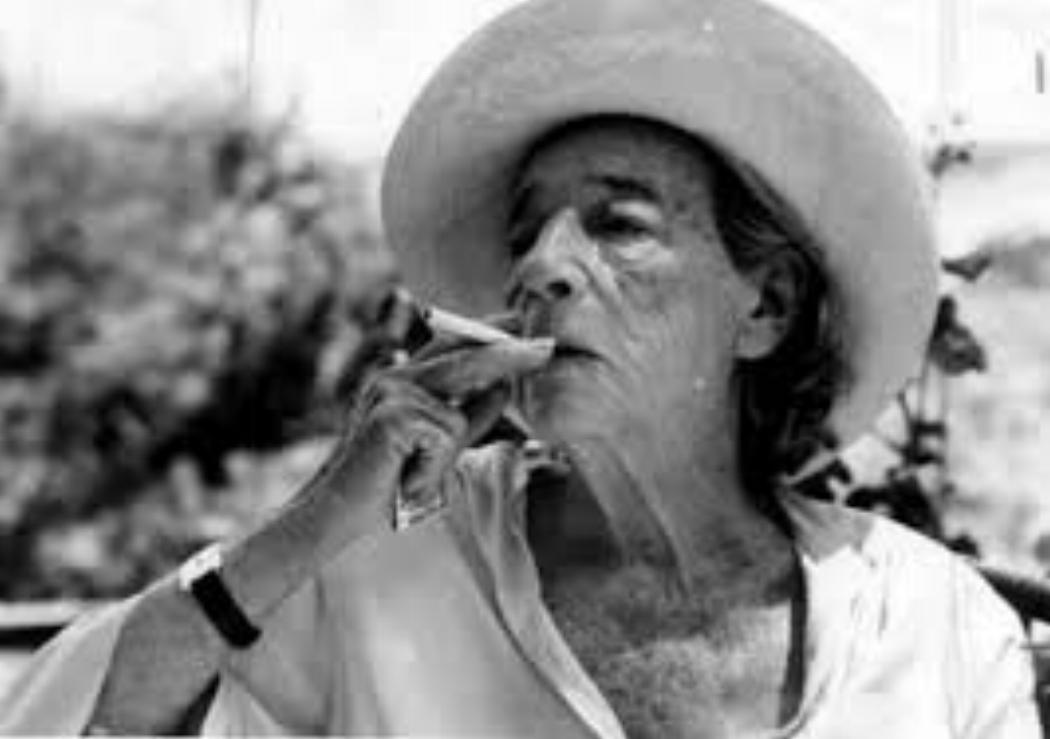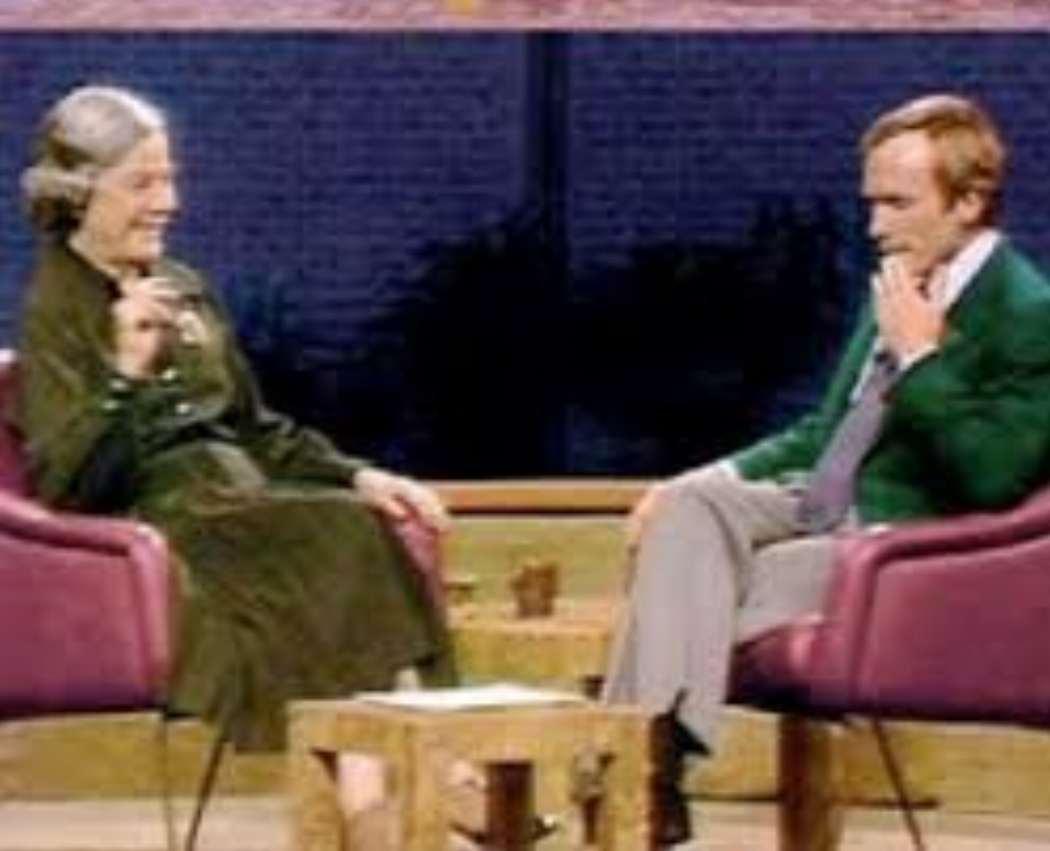 NIXON IN SECLUSION
Adapted from the play, NIXON IN SECLUSION is a one-man play on Richard Nixon set in the White House's Lincoln Sitting Room on the eve of his resignation.
__________________________________________________
"Whoever I've shown NIXON IN SECLUSION to has commented favourably on the high quality of the writing. Of course, I've only shown it to those whose opinions I value. I think the play is brilliant. I had hoped that Mike Nichols could spend sometime on it with us. Mike finishes his next picture sometime in the fall and we may be able to get together then and "regroup.'" - E. G. Marshall